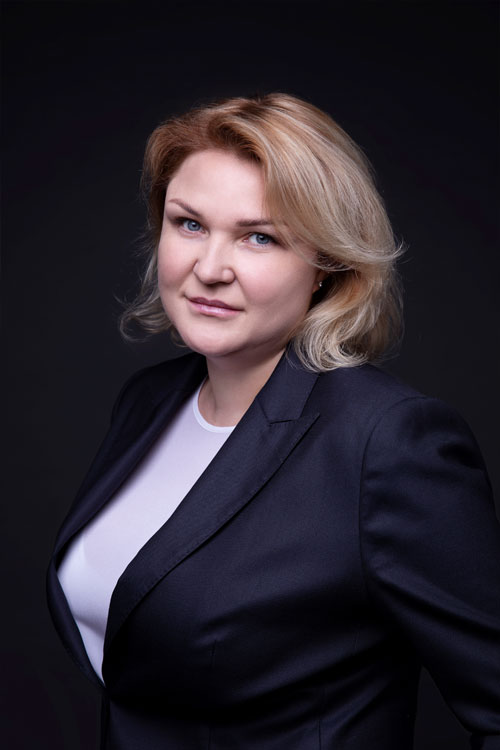 Certificate of the right to practice advocacy № 2351/10 from 25.09.2003
Basic specialization of the lawyer: civil, land, family, economic and administrative law.
Olga Demidyuk has been involved with lawyers for over fifteen years, is a co-founder and Managing Lawyer.
The lawyer has considerable experience in representing clients' interests in courts of general jurisdiction, economic and administrative courts. Successfully represented the interests of clients at the International Commercial Arbitration Court at the Chamber of Commerce and Industry of Ukraine and the European Court of Human Rights.
Has repeatedly represented the interests of clients in cases on the protection of the honor, dignity and business reputation of individuals and legal entities, the recognition of unlawful acts of state authorities and local self-government, as well as in cases related to the protection of human rights, in particular, has repeatedly protected the rights of persons who Ukraine has been granted refugee status. Held cases on recognition and enforcement of decisions of foreign courts in the territory of Ukraine.
Education:
Kyiv National Taras Shevchenko University, Faculty of Law.
Social activities:
From 2012 to 2017 and from 2018 to date, he holds the powers of the Secretary of the Council of Advocates of the Kyiv region