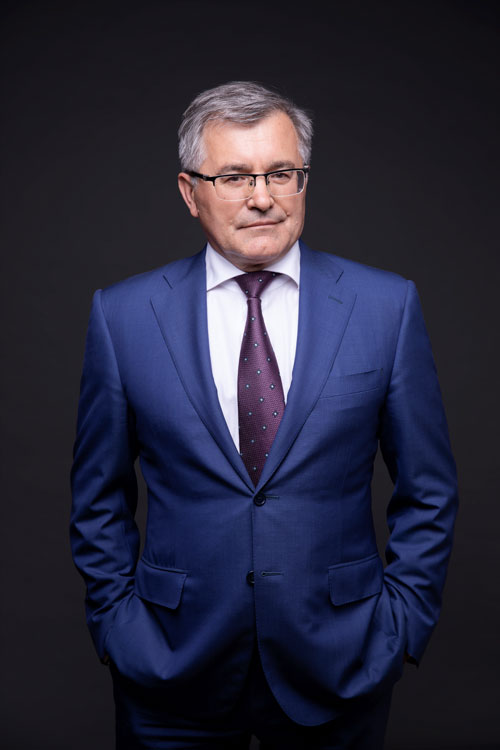 Certificate of the right to practice advocacy from the number 221/10 from 06.11.1993.
Basic specialization of a lawyer: criminal law
Peter Boiko is the founder and Senior Partner of the Bar Association, has experience in the prosecutor's office and has been involved in advocacy for over 25 years.
The lawyer has considerable experience in protecting public figures, bank managers and large legal entities in criminal cases, as well as protecting the rights and interests of individuals in civil, administrative, family and labor law.
Peter Boyko participated in the sessions of courts of all instances, including the Supreme Court, the Constitutional Court of Ukraine, and was repeatedly involved as an expert on Ukrainian law in the High Court of London.
Under the co-author of Peter Boyk, numerous legislative acts were developed, in particular in the area of ​​criminal, administrative and constitutional legislation, as well as draft laws related to amendments to the Law of Ukraine "On Advocacy and Advocacy".
Education:
Kyiv State University named after T. Shevchenko, Faculty of Law
Social activities:
From September 1996 to 2012 – a member of the Qualification-Disciplinary Commission of Advocacy.
From June 1999 to 2016 – Vice-President of the Union of Advocates of Ukraine.
Since October 2012 – to date – Chairman of the Council of Advocates of the Kiev region.
Since 2000 – to date – Expert on Drafting Bills in the Verkhovna Rada of Ukraine
Celebs:
Awarded the title "Honored Lawyer of Ukraine",
Honorary Award of the High Council of Justice,
The Order of the "Outstanding Lawyer of Ukraine" of the National Association of Advocates of Ukraine,
Diploma of the Union of Advocates of Ukraine "For the best protection in 2010"
and other numerous diplomas and honors.